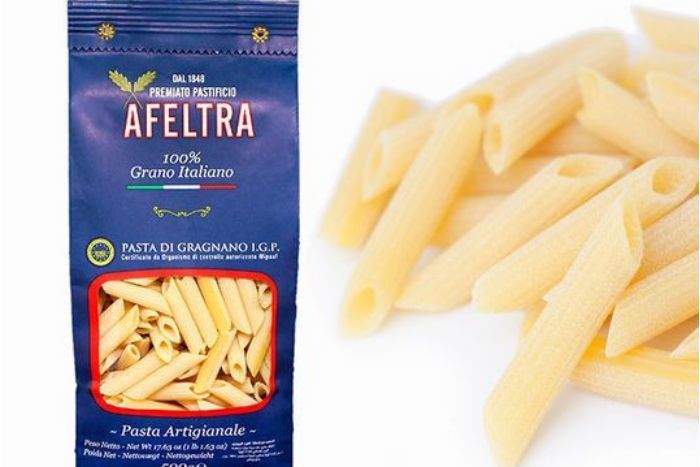 Afeltra 100% Italian Grain Penne Rigate - 17.6 Ounces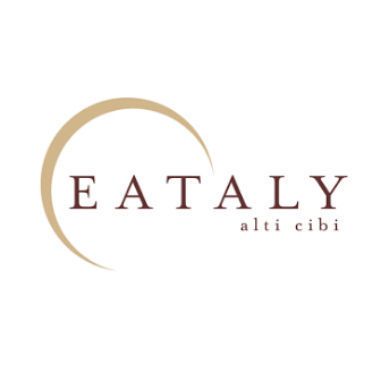 $6.90 each
---
Penne Rigate from Afeltra are made with 100% Italian Durum Wheat Semolina that is mixed with water from Gragnano. Afeltra uses only traditional bronze extruding machines which give the artisanal pasta a rough texture with many pores. These pores will absorb the pasta sauce much better when finishing the dish! Afeltra Penne Rigate are also slowly dried at a low temperature for up to 48 hours which helps the protein structure in the pasta stay strong allowing for a better al dente texture!

Penne Rigate are one of Italys most popular cuts. Penne Rigate has a wider tube than the original Penne but Rigate with ridges on the outside.

It pairs perfectly with vegetable sauces, or tomato-based sause like the puttanesca sauce, or pesto. The shape is also good for making pasta salad.

Ingredients: Durum Wheat Semolina, Water.

Directions: use 6 quarts of water for every 1 lb of pasta. Bring water to a boil. Add sea salt to taste. Add pasta to boiling water. Stir from time to time. Drain, reserving about 1 cup of the cooking water. Transfer the pasta to the pan where you have your sauce. Toss vigorously over medium heat until combined, about 2 minutes. If the pasta looks dry, add a small amount of the cooking water, and toss until it looks moist. Garnish with cheese and serve immediately.

Cooking time: 13-14 minutes.

Company History:
Afeltra was founded in 1848 and is located in the heart of Gragnano. The best Durum Wheat Semolina is delivered to the company and then analyzed to make sure they have the characteristics of excellence required. The dough is mixed slowly in a vacuum and using the purest water from the Lattari mountains of Gragnano. The exclusive bronze die extrusion process is used, and the drying lasts from 24 to 52 hours, depending on the format, with temperatures that never exceed 118°F.