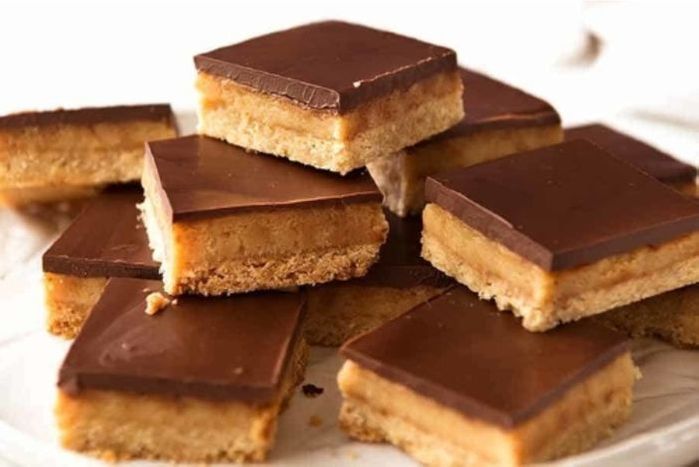 Caramel Slice (Millionaire's Shortbread) - 2 pieces (2" x 3")
$10.00 each
---
Caramel Slice goes by many names. A standard in the UK, Australia, New Zealand - it's become increasingly popular in the US too.

A confectionery item made from a rectangular shortbread biscuit/cookie base topped with caramel and milk chocolate. It is prepared in stages, with the cookie-like shortbread base baked first, followed by the caramel and chocolate.

Ours are 2" x 3" rectangles.