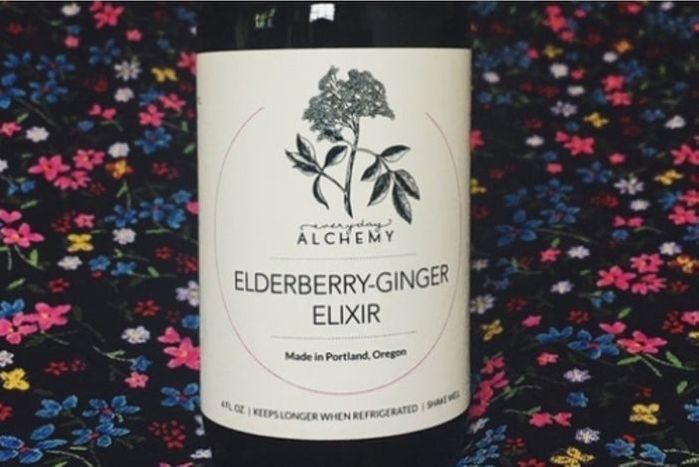 Everyday Alchemy Elderberry-Ginger Elixir 4oz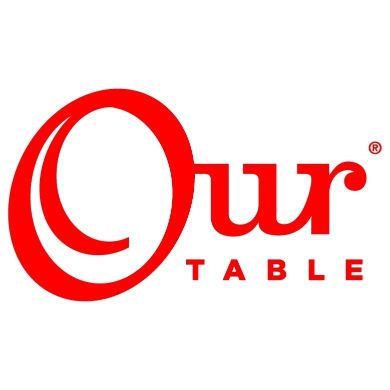 $20.00 each
---
Cold season gotcha down? Give this immune-boosting, virus-fighting elixir a try!

This is my tried-and-true remedy anytime cold or flu symptoms start to appear. Numerous peer-reviewed studies have demonstrated the efficacy of elderberry at significantly reducing the duration of symptoms, by
>> targeting multiple strains of influenza virus, as well as
>> boosting our production of cytokines that kick the immune system into high gear.

This formula combines the power of elderberry with other immune-stimulating herbs and spices: fresh organic ginger, organic astragalus, organic cloves, organic cinnamon, organic Echinacea root and organic orange peel. They are preserved in raw honey from Oregon's Willamette Valley, and some brandy for good measure. I hand-harvested and processed the elderberries from the Mount Hood area, and the other herbs were sourced from ethical suppliers.

This medicine is most effective when taken immediately when symptoms begin to appear, and repeated several times throughout those first couple days. It is delicious by the spoonful, but I also love to mix it into some hot water or sparkling water.