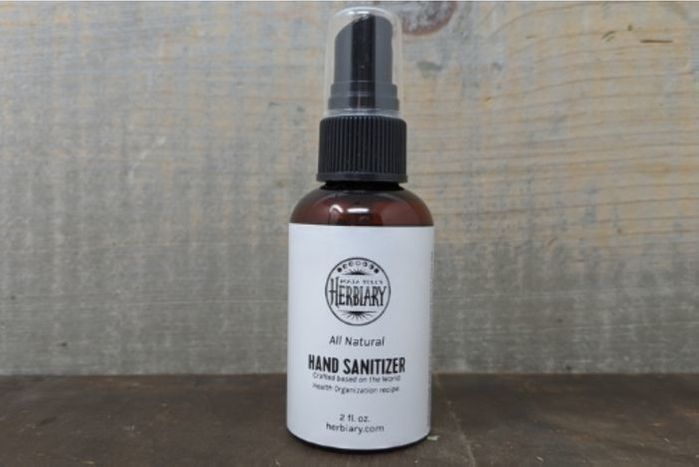 Wash your hands! That's still the best kind of clean.

But for when you aren't near water, our all-natural hand sanitizing spritz comes to the rescue! We put all our efforts into sourcing the very best organic ingredients including 190 proof organic cane alcohol and the organic essential oils used in good samaritan oil (which, btw, is also the oil blend used in formulas based on the medieval tales of the five thieves).

We crafted this blend based on a recipe from The World Health Organization to make sure we were getting proportions just so. Give it a try and let us know what you think!

10% of sales from this item (.90 per item) will go to help the Council on Aging in their COVID-19 response to help feed and care for our elders.

2oz. bottle

Ingredients: 190 Proof Organic Cane Alcohol, Distilled Water, Hydrogen Peroxide, Organic Glycerine, Organic essential oils of Eucalyptus radiata, Clove bud, Cinnamon bark, Rosemary cineol, Lemon, Ravintsara, & Thyme linalool.