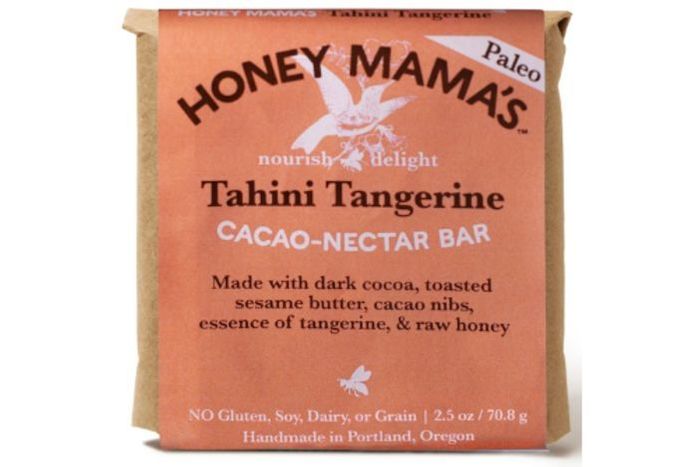 Honey Mama's Cacao-Nectar Bar, Tahini Tangerine - 2.5 oz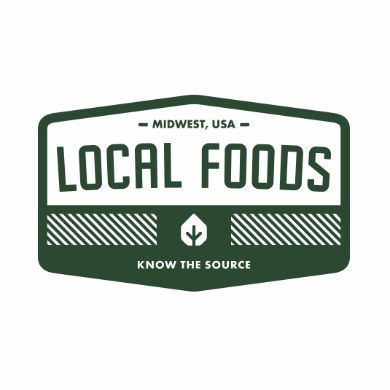 $5.99 each
---
This creamy, crunchy, and bright cocoa bar brings you tahini like you have never had before. Chocolaty and nutty flavors in a rich, truffle-like textured base are complimented with delightfully crunchy bits of cacao nibs, and finished with a hint of tangerine. This bar is at once comfortingly familiar and wildly new. Note: Nut free; nutty flavors are from sesame seeds
At Honey Mama's, we make treats that put pleasure first and never skimp on nourishment. Our honey-sweetened bars are full of bold, deep flavors, decadent textures, and easy-to-digest superfoods that allow your body to thrive and your taste buds to celebrate.
INGREDIENTS: raw Organic honey, unhulled Organic sesame seeds, unrefined Organic coconut oil, alkalized Organic cocoa powder, Organic cacao nibs, Himalayan pink salt, vanilla, tangerine oil. Nutrition Facts: Serve Size 1 pc (24g). Servings 3, Amount Per Serving: Calories 100, Total Fat 7g, (9% DV), Sat Fat 3g (15% DV), Sodium 42mg (2% DV), Total Carb 11g (4% DV), Fiber 2g (7% DV), Total Sugars 7g, Added Sugars 7g (14% DV), Protein 2g, Calcium 37mg (2% DV), Iron 2mg (10% DV), Potassium 212mg (4% DV). Not a significant source of trans fat, cholesterol, vitamin D. Percent Daily Values (% DV) are based on a 2000 calorie diet.