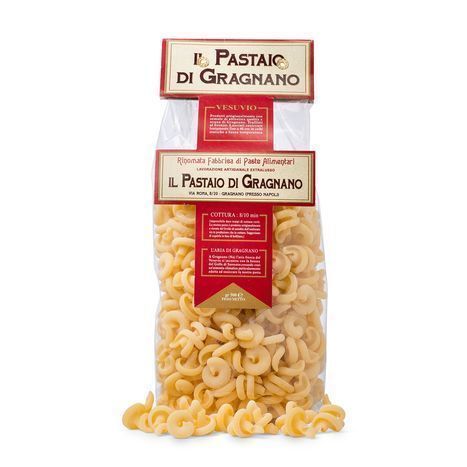 Il Pastaio Di Gragnano Vesuvio Pasta - 17.6 Ounces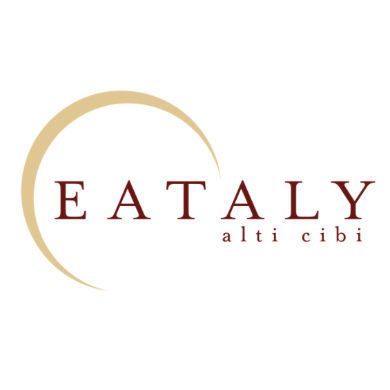 $7.90 each
---
The vesuvio pasta from il Pastaio di Gragnano is made with the best selected Durum Wheat Semolina. Vesuvio is bronze extruded with the surface of the pasta perfectly coarse with many pores. These pores will absorb the pasta sauce much better when finishing the dish! Pastaio di Gragnano vevuvio is also slowly dried at a low temperature for up to 52 hours which helps the protein structure in the pasta stay strong allowing for a better al dente texture!

Vesuvio pasta is inspired and takes the name from mount vesuvius, the volcano that towers over naples. The legend says that vesuvio pasta shape was invented for Italian immigrants to think back and to honor naples while abroad.

Enjoy this pasta with a sausage Ragu' sauce, or pesto.

Ingredients: Durum Wheat Semolina, Water.

Directions: use 6 quarts of water for every 1 lb of pasta. Bring water to a boil. Add sea salt to taste. Add pasta to boiling water. Stir from time to time. Drain, reserving about 1 cup of the cooking water. Transfer the pasta to the pan where you have your sauce. Toss vigorously over medium heat until combined, about 2 minutes. If the pasta looks dry, add a small amount of the cooking water, and toss until it looks moist. Garnish with cheese and serve immediately.

Cooking time: 13-14 minutes.

Company History:
The line of Pastaio di Gragnano is produced by Afeltra in the heart of Gragnano. This line of pasta are made with the highest quality of Durum Wheat Semolina and an exclusive bronze die extrusion process is used. The drying process for il Pastaio di Gragnano line of pasta lasts up to 52 hours with temperatures that never exceed 118°F.