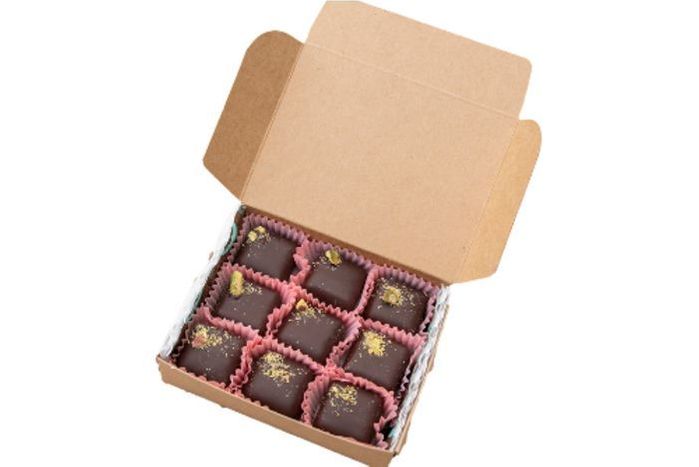 Lagusta's Luscious - Pistachio Cardamom Rosewater Caramels for Nowruz - 9pc Box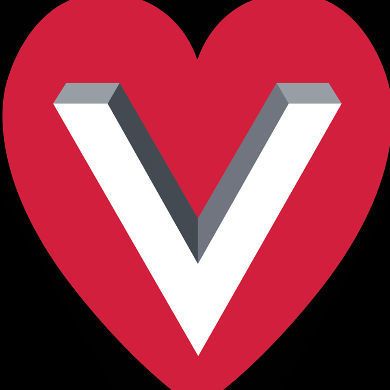 $21.99 each
---
From Lagusta's Luscious:

Cardamom Rosewater Pistachio Caramel for Nowruz! As we've mentioned (hi, Holi Bark), one of our current goals is to create sweets for more than just Judeo-Christian holidays. I'm so psyched about Nowruz confections because Nowruz is one of those glorious holidays that celebrate the earth, and this here Jewish atheist pagan loves that kinda stuff: Nowruz marks the vernal equinox so it's a holiday welcoming spring. It means "new day" and is Iranian/Persian New Year. I set about celebrating a Persian palate (flowery flavors, pistachios, saffron, rosewater, cardamom spiced) when creating this Nowruz caramel, and Kate & co. knocked it out of the park: this puppy is perfectly chewy and nutty, balanced impeccably, and tastes like actual nirvana.

Ingredients:
truly ethical chocolate (cocoa mass, cocoa butter, vegan sugar, soy lecithin, vanilla), organic vegan evaporated cane juice sugar, organic coconut milk, organic coconut oil, organic pistachios, rosewater, cardamom, natural flavors, cream of tartar, vanilla, sea salt. CONTAINS: SOY, COCONUT, PISTACHIO.