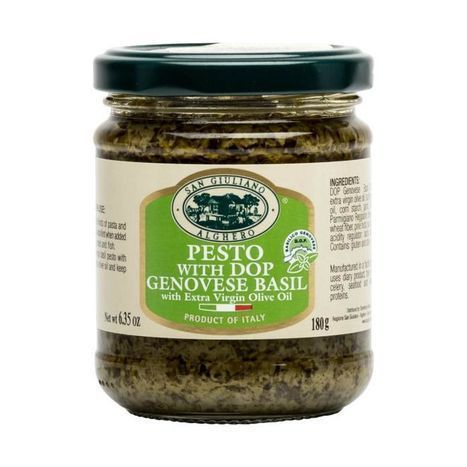 San Giuliano Authentic Pesto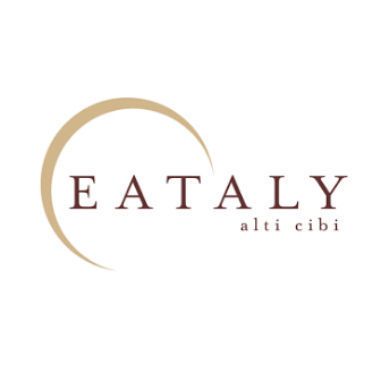 $13.90 each
---
A true expression of the local Ligurian tradition, pesto gets its name from the Italian verb 'pestare', or to grind. Genovese Basil Pesto from San Giuliano is made with the best ingredients from the Ligurian region: delicious Genovese Basil DOP, extra virgin olive oil, Parmigiano Reggiano DOP, Pecorino Romano DOP, crispy Italian pine nuts, garlic and a bit of salt. This pesto is creamy with an intense flavor.
Fresh with an intense aroma, this pesto is perfect on traditional trofie, gnocchi and trenette.
Directions: Pesto should not be heated. When draining the pasta, save a little water in the pan. Return the drained pasta to the pan and stir through the pesto. Once opened, keep refrigerated and use within 3-4 days.
Company History: San Giuliano is a company based in Alghero, close to the uncontaminated Riviera Cost. San Giuliano was started in 1916 from the Manca's family great passion for producing extra virgin olive. In 1975, Domenico Manca decided to create a modern production facility with a low environmental impact. Today, the Manca family of Alghero harvests their best olives and then cold presses them in traditional stone mills, which allows the olives to express their true Sardinia characteristics in each bottle.