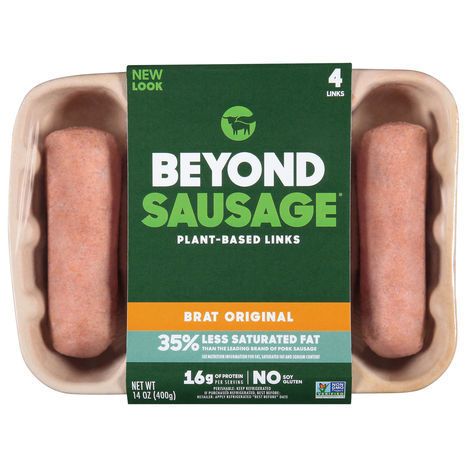 Beyond Meat
Beyond Meat Links, Plant-Based, Brat Original - 14 Ounces
Net Wt 0.99 lb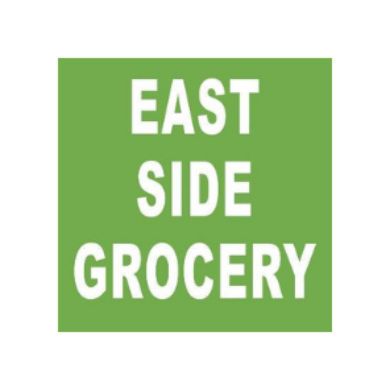 $12.09 each
---
INGREDIENTS: WATER, PEA PROTEIN, COCOA BUTTER, EXPELLER PRESSED
CANOLA OIL, RICE PROTEIN, YEAST EXTRACT, INULIN, METHYLCELLULOSE, NATURAL FLAVORS, AND LESS THAN 1% OF POTATO STARCH, REFINED COCONUT OIL, SALT, SPICES, VINEGAR, LEMON JUICE CONCENTRATE, SUNFLOWER LECITHIN, FRUIT AND VEGETABLE JUICE COLOR, APPLE EXTRACT, PSYLLIUM FIBER, ONION POWDER, POTASSIUM SALT, CITRIC ACID, POMEGRANATE CONCENTRATE, CALCIUM CHLORIDE, THIAMINE HYDROCHLORIDE (VITAMIN B1), NIACINAMIDE (VITAMIN B3), PYRIDOXINE HYDROCHLORIDE (VITAMIN B6), CYANOCOBALAMIN (VITAMIN B12), CALCIUM PANTOTHENATE, PAPRIKA EXTRACT, SODIUM ALGINATE CASING.
+PEAS ARE LEGUMES. PEOPLE WITH SEVERE ALLERGIES TO LEGUMES LIKE PEANUTS SHOULD BE CAUTIOUS WHEN INTRODUCING PEA PROTEIN INTO THEIR DIET BECAUSE OF THE POSSIBILITY OF A PEA ALLERGY. CONTAINS NO PEANUTS OR TREE NUTS.