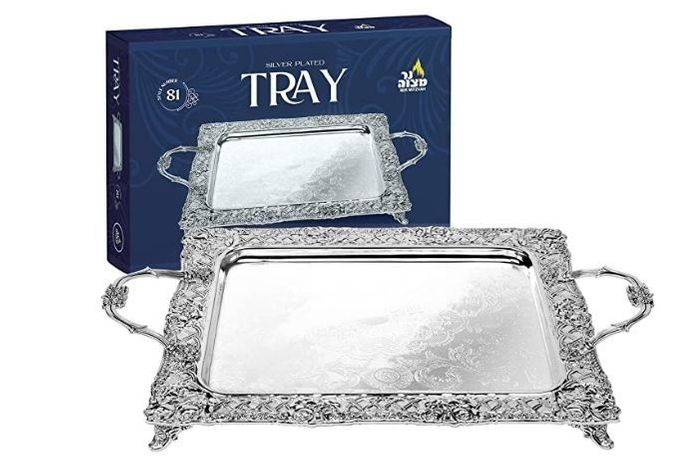 Silver Plated Tray with Handles - 16 Inch x 13.5 Inch - for Shabbos, Yom Tov, Hanukkah Drip Tray - Large Square Silver Tray - Ner Mitzvah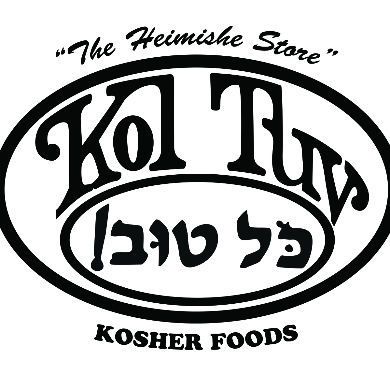 $59.99 each
---
Product Description
LIGHT UP THE NIGHT
A favorite for so many, celebrating Shabbat, Holidays and Chanukah are the highlights of the Jewish calendar year. Of all the Jewish traditions, kindling the Shabbos candles and lighting the Chanukah Menorah is a joyous event. Lighting candles brings families and friends together to celebrate. Ner Mitzvah Trays will catch all your wax and oil that drips from your candlesticks or menorah!

Ner Mitzvah's collection of Judaica items help you celebrate Shabbos, Chanukah and Yom Tov in style.

PRODUCT FEATURES:

- Square Tray With Handles
- Silver Plated
- Self Standing
- Safe and Sturdy
- Large Size 16" x 13.5"
- Made with Premium Quality Materials
- Durable and Designed for Long Lasting Use

CLASSIC JEWISH GIFT

Our decorative tray with handles makes the perfect Chanukah gift for men and women alike and are a great Jewish themed gift all year long.