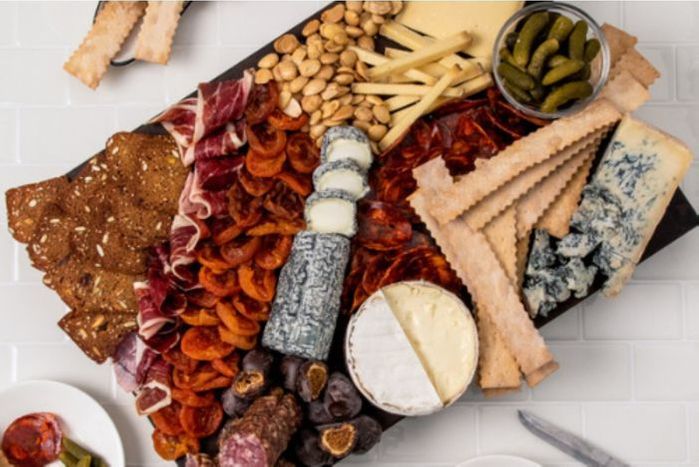 The Ultimate Cheese Board Gift Collection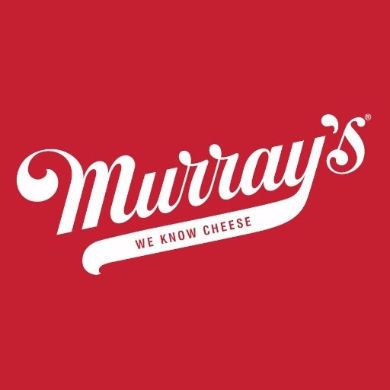 $225.00 each
---
Want to create the perfect party spread with the Murray's experts' top picks for meats, cheeses and more? Now you can! We've packed up all the flavors our cheese-loving hearts crave, from an extra-aged Italian prosciutto, to tart Cherry Confit, cheeses galore and a whole lot more. This collection is the ultimate cheese board on the go, perfect for crafting a delicious snackable platter in just minutes

The Ultimate Cheese Board Collection come in our Murray's Signature Gift Box and includes:

Murray's Cavemaster Reserve Annelies
Mountain Gorgonzola
Jasper Hill Farm Harbison
Saint-Maure
Fermin Iberico Chorizo Sliced
Murray's Sopressata Salami
Dehesa Cordobesa Paleta Iberico De Bellota
Trois Petits Cochons Cornichons
Jan's Farmhouse Crisps Cranberry & Pistachio Crisps
Rustic Bakery Olive Oil & Sel Gris Flatbread
ChocoHigos® Chocolate Covered Figs
Murray's Marcona Almonds
B&R Farms Blenheim Apricots

Serves 14-16 cheese board lovers. Contains 2 lbs. of cheese and 10.5 ounces of meat.