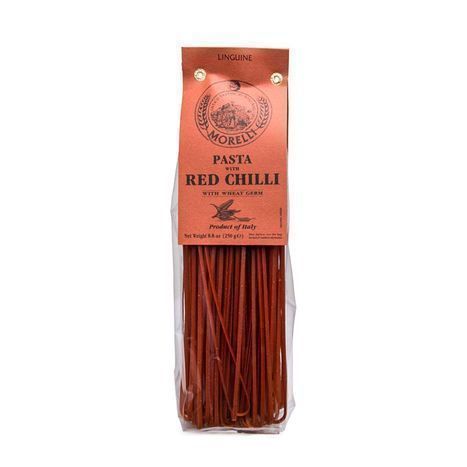 Antico Pastificio Morelli Organic Red Chili Linguine Peperoncino Rosso With Wheat Germ - 8.8 Ounces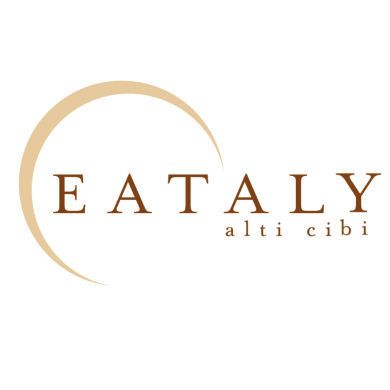 $10.49 each
---
The Linguine Chilli Pepper from Pastificio Morelli combines the wheat germ expertly reincorporated and Italian Organic chilli pepper. Morelli family has over 150 years of experience in making high-quality bronze extruded pasta that is air-dried for over 36 hours at no more than 113°/122°F.

Linguine pasta takes the name from lingue, meaning 'tongues' in Italian. This pasta has a long tongue-shaped like a spaghetto but wider.

Enjoy this pasta with tuscan extra virgin olive oil, garlic and pecorino toscano dop.

Ingredients: Durum Wheat Semolina, Water., wheat germ, dehydrated red chilli, dehydrated beetroot.

Directions: use 6 quarts of water for every 1 lb of pasta. Bring water to a boil. Add sea salt to taste. Add pasta to boiling water. Stir from time to time. Drain, reserving about 1 cup of the cooking water. Transfer the pasta to the pan where you have your sauce. Toss vigorously over medium heat until combined, about 2 minutes. If the pasta looks dry, add a small amount of the cooking water, and toss until it looks moist. Garnish with cheese and serve immediately.

Cooking time: 6-7 minutes.

Company History:
Since 1860, Pastificio Morelli has been producing many inviting types of pasta with a secret: wheat germ, the company's true mark of distinction. Not to be found in normal pasta, Morelli re-incorporate the wheat germ into the semolina. Wheat germ is an ingredient that provides your body with important substances, such as vitamins, mineral salts, and protein. The artisan bronze extrusion and slow drying methods are the requirements for an incredible final result.