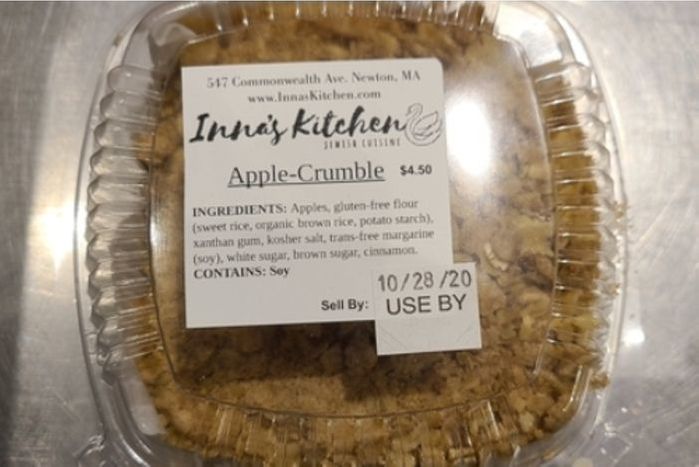 Apple Crumble (GF)
$5.50 each
---
Homemade Apple Crumble

Ingredients: Apples, our gluten-free flour mix (sweet rice, brown rice, potato starch), xanthan gum, kosher salt, palm oil, white sugar, brown sugar, cinnamon, sunflower oil.

Vegan, gluten-free, dairy-free, nut-free, soy-free.

Made in our Newton Culinaria, our production kitchen, which is dedicated gluten-free, dairy-free, and nut-free. Most vegetarian items are also vegan. We go minimal on the salt so there is room to season to taste.