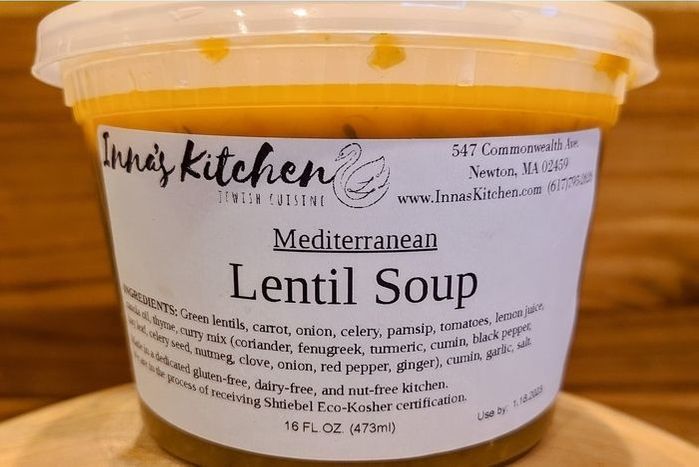 Mediterranean Lentil Soup
$6.50 each
---
A new lentil soup recipe using green lentils, Mediterranean and curry spices. Sold Frozen by the pint (16oz)

Ingredients: Green lentils, carrot, onion, celery, parnsip, tomatoes, lemon juice, canola oil, thyme, curry mix (coriander, fenugreek, turmeric, cumin, black pepper, bay leaf, celery seed, nutmeg, clove, onion, red pepper, ginger), cumin, garlic, salt.

Made in our Newton Culinaria, our production kitchen, which is dedicated gluten-free, dairy-free, and nut-free. Most vegetarian items are also vegan. We go minimal on the salt so there is room to season to taste.

Kosher pareve under Lighthouse Kosher supervision.