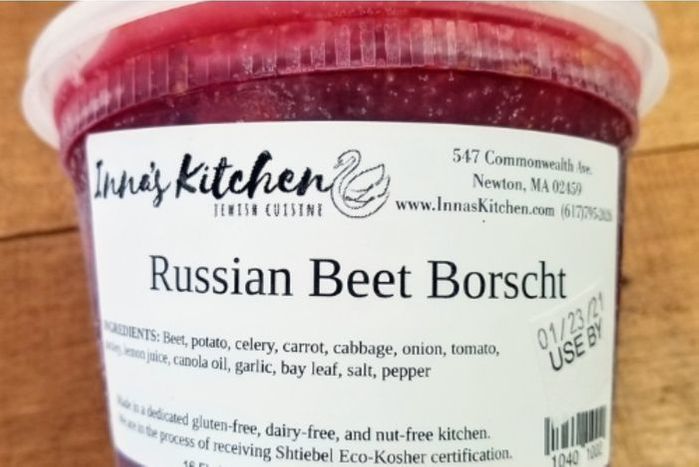 Russian Beet Borscht - Pint
$6.50 each
---
This Borscht is meant to be eaten hot (unlike cold borscht varieties).

Ingredients: Beet, potato, celery, carrot, cabbage, onion, tomato, parsley, lemon juice, canola oil, garlic, bay leaf, salt, pepper.

Made in our Newton Culinaria, our production kitchen, which is dedicated gluten-free, dairy-free, and nut-free. Most vegetarian items are also vegan. We go minimal on the salt so there is room to season to taste.