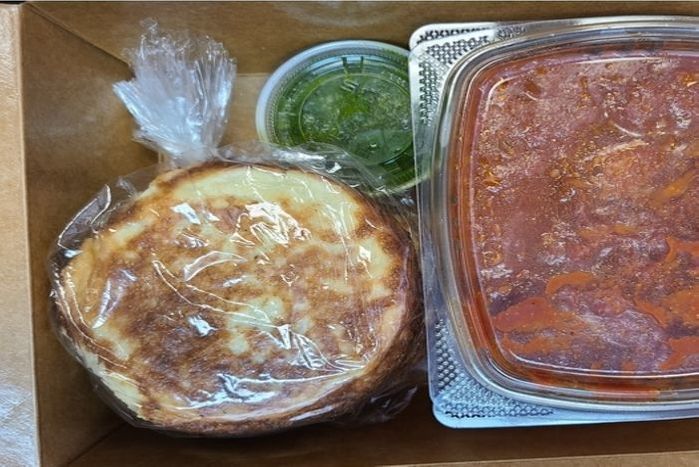 Shakalatke Kit - Make-at-home
$16.00 each
---
A make-at-home Shakalatke kit. Shakalatkes are one of our signature creations. It symbolizes a key inspiration for our business, Jewish cuisine from around the World. This union of Latkes and Shakshuka, marries an Eastern European dish that became part of Ashkenazi Jewish tradition with a North African Arabic dish that became part of Sephardic Jewish tradition and an Israeli street food.

The kit is frozen and includes 6 potato latkes, 16oz shakshuka sauce, and zhoug (hot sauce), you provide the eggs and any desired fixings and dairy (such as Avocado, feta cheese, and sour-cream), enough to make six Shakalatkes (3 servings). Printed instructions are included in the kit and you can also details (and a photo of the dish) here: https://innaskitchen.square.site/shakalatkes

Made in our Newton Culinaria, our production kitchen, which is dedicated gluten-free, dairy-free, and nut-free. Most vegetarian items are also vegan. We go minimal on the salt so there is room to season to taste.

Kosher Pareve under Lighthouse Kosher supervision.