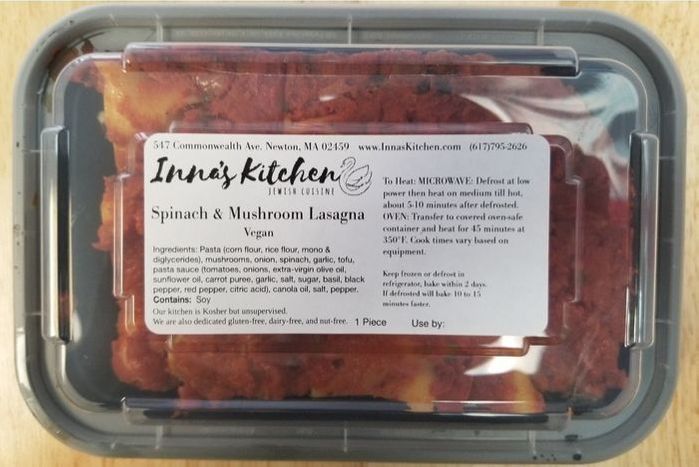 Vegan Lasagna - Mushroom & Spinach with Tofu
$12.50 each
---
Delicious vegan lasagna with mushrooms, spinach, and tofu. Sold Frozen. One package contains one very large portion or two medium portions.

Ingredients: Pasta (corn flour, rice flour, mono & diglycerides), mushrooms, onion, spinach, garlic, tofu, pasta sauce (tomatoes, onions, extra-virgin olive oil, sunflower oil, carrot puree, garlic, salt, sugar, basil, black pepper, red pepper, citric acid), canola oil, salt, pepper.

Made in our Newton Culinaria, our production kitchen, which is dedicated gluten-free, dairy-free, and nut-free. Most vegetarian items are also vegan. We go minimal on the salt so there is room to season to taste.