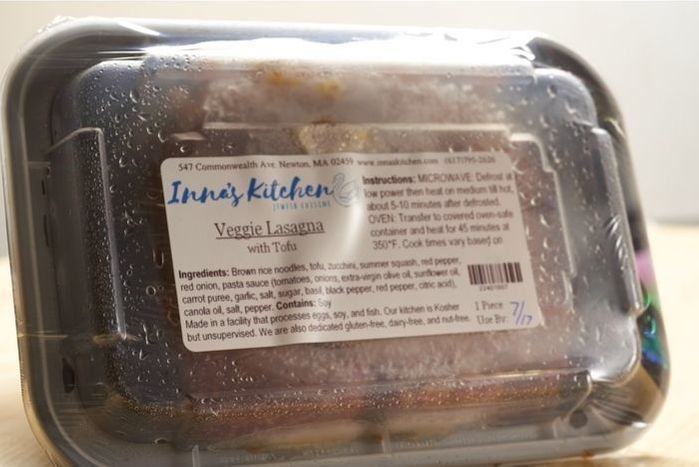 Vegan Lasagna - Roasted Vegetables & Tofu
$12.50 each
---
Roasted vegetable lasagna. One very large portion, can serve two with another side-dish.

Ingredients: Brown rice noodles, tofu, zucchini, summer squash, red pepper, red onion, pasta sauce (tomatoes, onions, extra-virgin olive oil, sunflower oil, carrot puree, garlic, salt, sugar, basil, black pepper, red pepper, citric acid), canola oil, salt, pepper.
Contains: Soy

Vegan and gluten-free. Our Newton Culinaria is a dedicated gluten-free, dairy-free, and nut-free, kitchen.. Most vegetarian items are also vegan. We go minimal on the salt so there is room to season to taste.