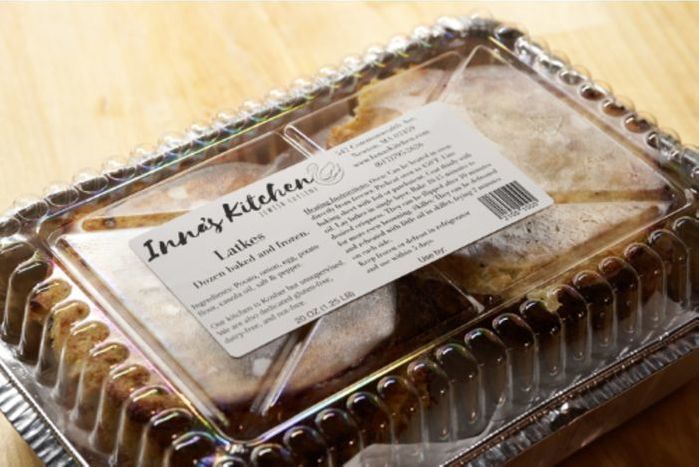 Vegan Latkes - Dozen
$18.00 each
---
Our Vegan Latkes - lightly baked and ready to be finished at home to desired darkness.

Oven Method (recommended): Can be heated in oven directly from freezer. Preheat oven to 450°F. Line baking sheet with foil or parchment. Lay latkes in single layer. Bake 10-15 minutes to desired crispness. They can be flipped after 10 minutes for more even browning. Skillet: They can be defrosted and reheated with a little oil in skillet, frying 4 minutes on each side.

Ingredients: Potato, onion, potato starch, chickpea flour, ground chia (as egg substitute), canola oil, salt & pepper.

Made in our Newton Culinaria, our production kitchen, which is dedicated gluten-free, dairy-free, and nut-free. Most vegetarian items are also vegan. We go minimal on the salt so there is room to season to taste.
Kosher Pareve under Lighthouse Kosher supervision.