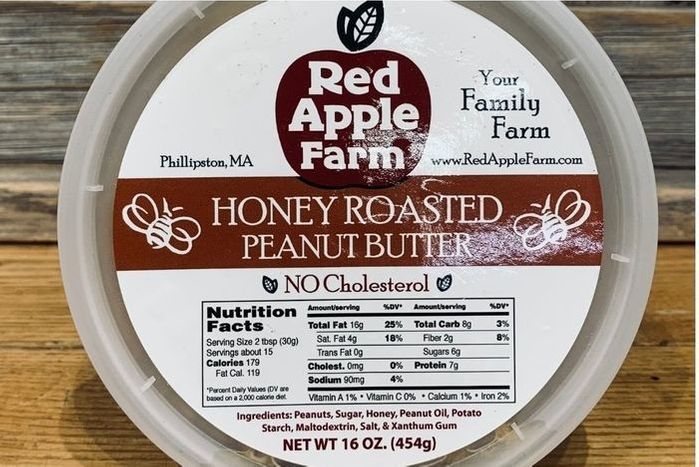 Honey Roasted Peanut Butter
$8.00 each
---
Old fashioned, honey roasted peanut butter, ground fresh on the farm!

We've been making and selling peanut butter on the farm for decades - now you can have it delivered in Boston!

This is just slightly crunchy, very spreadable peanut butter. We grind it multiple times per week, so what you receive is as fresh as it gets. Perfect for dipping apples or celery, making pb&j, or spreading on toast.