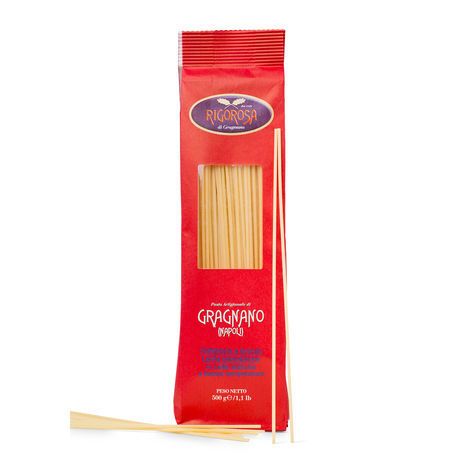 Rigorosa Bucatini - 17.6 Ounces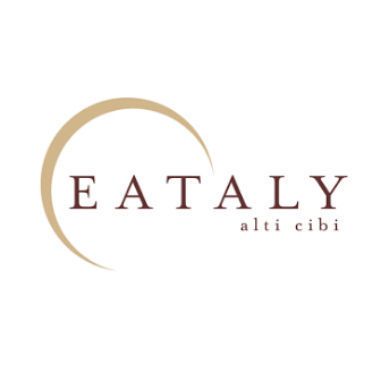 $4.90 each
---
Bucatini from rigorosa are made with the rigorously selected Durum Wheat Semolina that is mixed with water from Gragnano. Rigorosa Bucatini are bronze extruded with the surface of the pasta perfectly coarse with many pores. At the end, the result is absolutely thrilling. You will be surprised by how well it absorbs any type of sauce.

Bucatini, from the word bucato meaning pierced in Italian, is a long Spaghetti with a large hole in the middle. It is a very famous shape from Rome to sicily.

Enjoy it with Amatriciana Tomato Sauce as the Romans do!

Ingredients: Durum Wheat Semolina, Water.

Directions: use 6 quarts of water for every 1 lb of pasta. Bring water to a boil. Add sea salt to taste. Add pasta to boiling water. Stir from time to time. Drain, reserving about 1 cup of the cooking water. Transfer the pasta to the pan where you have your sauce. Toss vigorously over medium heat until combined, about 2 minutes. If the pasta looks dry, add a small amount of the cooking water, and toss until it looks moist. Garnish with cheese and serve immediately.

Cooking time: 10-11 minutes.

Company History:
Rigorosa takes the name from the direct translation of the word rigorous. The production follows rigorous guidelines of the traditional pasta di Gragnano. The selection process for the semolina is rigorous. The water is only from Gragnano, the bronze die extrusion method is performed rigorously, and the drying phase takes place rigorously in low-temperature cells.